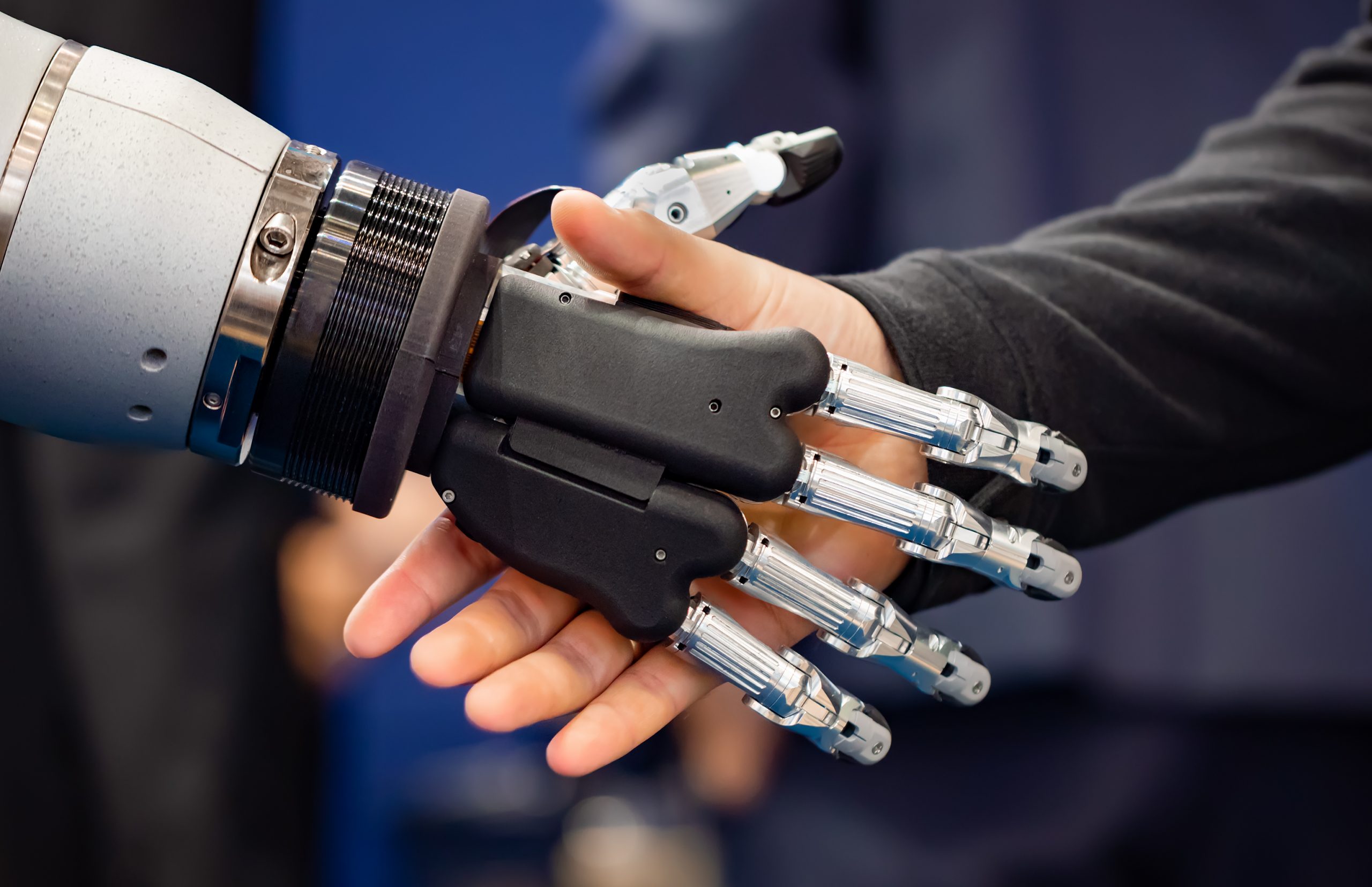 Artificial Intelligence Hopes and Scares
All of us are being bombarded with AI news these days, Many high TECH companies, students, or even students in primary schools are interested in pushing the border of AI knowledge even very small ones, But on another hand in many social media channels protester voices are getting higher and higher to stop that progress or at least write enough rules to make a solid border around AI progress, They are being scared by how robotics can be threatening of human life and humanoid artifacts (Mostly Existentialisms).
I don't know either you are a fan of Robotics progress or against it but for me (who was in the soccer 3D simulator team of university and worked with Nao, also deeply interested in AI, meanwhile respect to Existentialism and Moral absolutism) each knife could be used to kill a person or surviving one, so all is depend on how robots will be uses by ourselves in future however looking at history show us technology has great potential to being abused all the time and because of that I think we have to take care of technological progress, especially the robots ones.
We need some strong international organizations to watch AI, Robots and other stuff related to them and prevent them from turning into the most dangerous enemy of humans or humanoids.
Let's review a couple of most humanoid robots that pretty look like human's face
Ameca : Is amazing in making human-like facial expressions, Engineered Arts, a UK-based designer, and manufacturer of robots, recently unveiled Ameca, This lovely robot, can be frustrating, confused, open its mouth and raise its brown.
Mesmer: Another one from Engineered Arts, They used 3D scans of actual humans to give Mesmer accurate bone structure, skin texture and lifelike facial expressions .
Atlas: Every one of us heard many things from Boston Dynamics, An American company that has developed and produced incredible helpful robots. Atlas is known as "the world's most dynamic humanoid" and its duty is to assist humans in dangerous tasks. Atlas is able to do backflip and even do floor routines similar to gymnasts.
Sophia: Developed by Hanson Robotics on February 14, 2016, a HongKong based company. She is a sophisticated humanoid robot with the ability to see, sustain contact, follow faces, and identify individuals. I think Sophia is one of most human-like robots which has great potential to develop more in future and other abilities will be added to her.
Robotic Avatar: Its Toyota turn to use their long experience and pure knowledge to show their Robotic intentions. T-HR3 was introduced in 2017 as a humanoid robot that can copy the movements of its operators.
Kime: Do you need a bartender for your restaurant or coffee shop? Kime is one to serve your customers and pour them beer. Made by Seville, Spain-based Macco Robotics, Kime is a humanoid food and beverage serving robot. Measuring about 2 square meters, the Kime features a robotic head and torso and has two articulating arms that can be used to grab and dispense beverages.
Han: Nowadays finding contentment is not easy anymore, and technology might be the first thing that our fingers point to, But the good news is technology is aiming to make us happy and be our good friend. Han utilizes voice recognition technology and multiple cameras to observe the environment and converse with them. The humanoid can display facial expressions with his face which is covered by rubber, a strong flesh-like rubber.
This list can continue to the moon, these are just a couple of well known and incredible robots in the very short list, Also we can make a list of non-physical robots like assistances, Tesla autopilot software, Google machine learnings, or event SpaceX spaceship control system but let just wrap our document up, I'd like to press on my amend, Not only we definitely needs robots and their AI to make our live quality better but also prevent many dies in future (Firework robots and etc) but everything needs rule and regulations to being observed and controlled.